(This article originally appeared in Loss Prevention Magazine)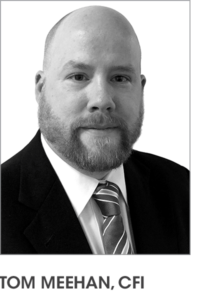 A ton of great smart tech was on display at the National Retail Federation's Big Show in January, from wearables to the Internet of Things (IOT). My team was invited to a small get-together. I noticed several people had sharp-looking ski jackets. As a trained investigator, I knew there was more to it. It was a ski jacket, and it was a bit warm and out of place at a cocktail party. I asked around and learned the ski jacket had near-field communication (NFC) in it. I started speaking to people about the jacket and learned—aside from the style—it was a smart jacket.
The NFC chip was under a patch on the chest, and when scanned with my Android phone, the chip instantly brought me to the company's website. The jacket also could engage in social media with ski team members and show trail maps, points of interest, and location-based weather and events. My thought is that's just the beginning. Imagine using that technology for return authentication, proof-of-ownership verification, conversion, or inventory turn, or even being able to pay for things at the ski lodge. Let's review some smart technology—RFID, IOT, and wearables—that are out today, how the technology works, and some of the endless possibilities that could reduce theft and fraud.
The Internet of Things
The IOT is comprised of the physical devices, cameras, speakers, phones, buildings, or other objects connected to the Web with embedded electronics, software, or sensors. IOT devices collect data, and studies estimates there were more than 50 billion IOT devices active in 2016. If you were asked five years ago whether you or someone you knew would pay hundreds or even thousands of dollars to wear something on their wrist to track steps and share with people, you would probably say no. Today, people are embracing wearable IOT, from smart watches to GPS trackers.
When you wear a device that tracks your movement, you're sending that data somewhere. What happens to it? Is it used for marketing or to see how healthy you are? It could be. I am not suggesting a reason for concern. I am sharing what is often brought up in relation to IOT wearables. So how does it relate to retail? Today an IOT with Bluetooth can tell you how often a customer shops, give a client specific offerings, and allow for smarter shopping experiences as long as the customer opts in. If you reverse that capability, could the device potentially alert you to deviant behavior in a store?
Security can sometimes be challenging with IOT devices. Embedded firmware needs to be kept up to date. Also, a lot of devices are made to be easy, which can leave out more advanced security features.
RFID
Radio-frequency identification (RFID) has been around for some time. The adoption of RFID is growing as the technology becomes scalable. It uses electromagnetic fields to automatically identify and track tags attached to objects. The tags contain electronically stored information. Passive tags collect energy from a nearby RFID reader's interrogating radio waves.
RFID is commonly used for inventory tracking. RFID in an omni-channel environment is a no brainer as it allows you to know where your inventory is and helps get it into the customer's hands. For every three to five percent improvement in inventory accuracy, you can expect a 1 percent sales improvement.
Ned McCauley, director of retail strategic accounts at Tyco Integrated Security, said, "Success in omni-channel retailing is not possible without precise data, and RFID is the single greatest enabler of this capability. From operators to loss prevention, retailers are starting to reap the benefits of item-level visibility in a way that was just not possible in the past."
RFID has many applications from "RFID as EAS." Instead of installing a tradition EAS system, retailers are using RFID tags as opposed to EAS tags. This allows them to be ready for the future. Some retailers are using RFID in an effort to track organized retail crime and dishonest employees. It doesn't end there. Imagine customers using RFID to help pair a dress with a handbag. All of that is possible today.
Steve Sell, vice president of global sales and marketing at CONTROLTEK USA, said, "We have seen a growing trend in retail where retailers in various formats are leveraging RFID as an effective EAS solution all while positioning their infrastructure investment for many other future RFID use cases."
Always challenge yourself to think bigger. RFID, IOT, and NFC used together can help increase productivity, drive sales, and reduce loss. At the Loss Prevention Research Council, we currently have an Innovation Working Group. One of the topics covered is RFID. If you're interested in learning more, please visit lpresearch.org or reach out to me directly.
---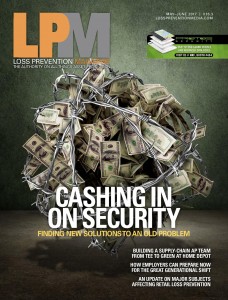 Tom's column regularly appears on every issue of LP Magazine. To subscribe to the printed version of the magazine and enjoy other great content visit losspreventionmedia.com