Loss Prevention Resource Center
We are passionate about helping you make an informed decision when it comes to implementing a loss prevention solution. We have compiled a resource center with helpful articles and guides to equip you with the information, knowledge, and resources to explain the benefits of EAS and RFID as EAS solutions and how it can help your company protect your merchandise.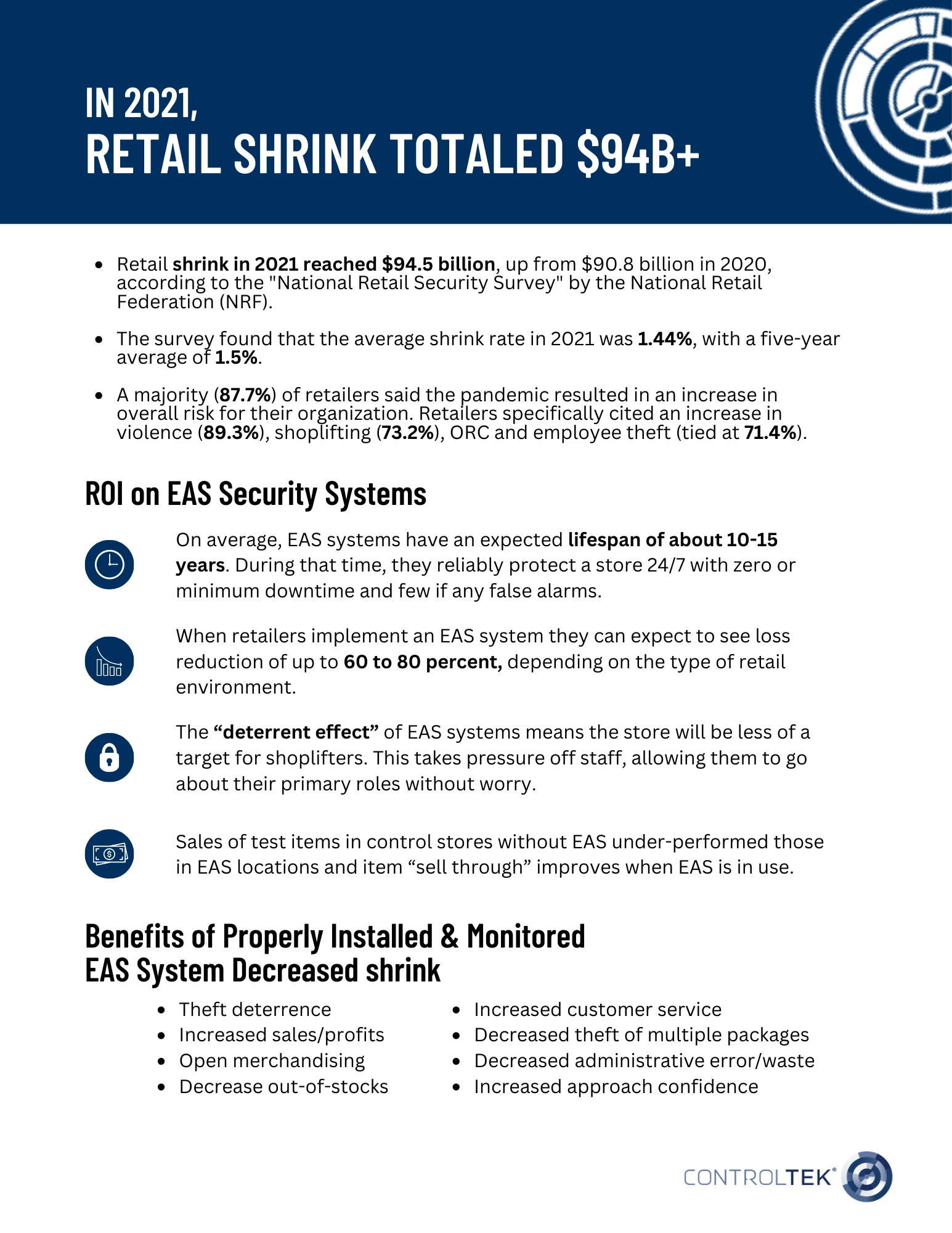 ROI on EAS
Understanding Retail Shrink & the Importance of an Effective EAS System
Retail shrinkage, is a pressing concern for retailers worldwide. In the U.S., retail shrink reached a staggering $94.5 billion in 2021, up from $90.8 billion the previous year (National Retail Federation). The pandemic has worsened the problem, resulting in increased violence, shoplifting, organized retail crime, and employee theft. Electronic Article Surveillance (EAS) systems are an effective solution to combat this rising problem. There are many advantages of EAS and the importance of a properly installed and monitored system.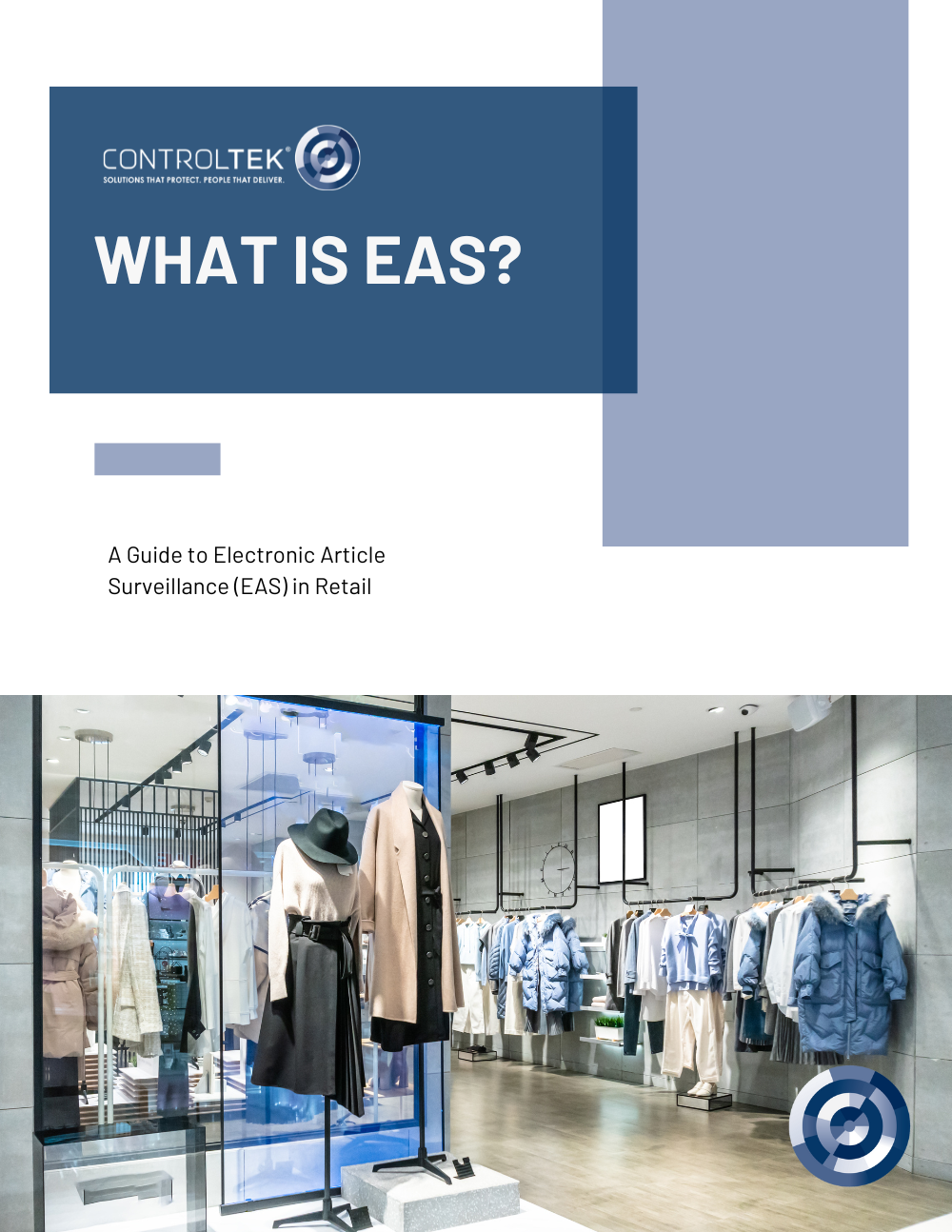 What is EAS?
A Guide to Electronic Article Surveillance (EAS) for Retail
First invented in 1969, electronic article surveillance, or EAS for short, has become one of the most effective ways for retailers to protect their merchandise while still making products accessible to their customers. With decades of research and development backing this technology, EAS is a proven, cost-effective solution with many tag and installation options to fit every retailer's store and operations needs.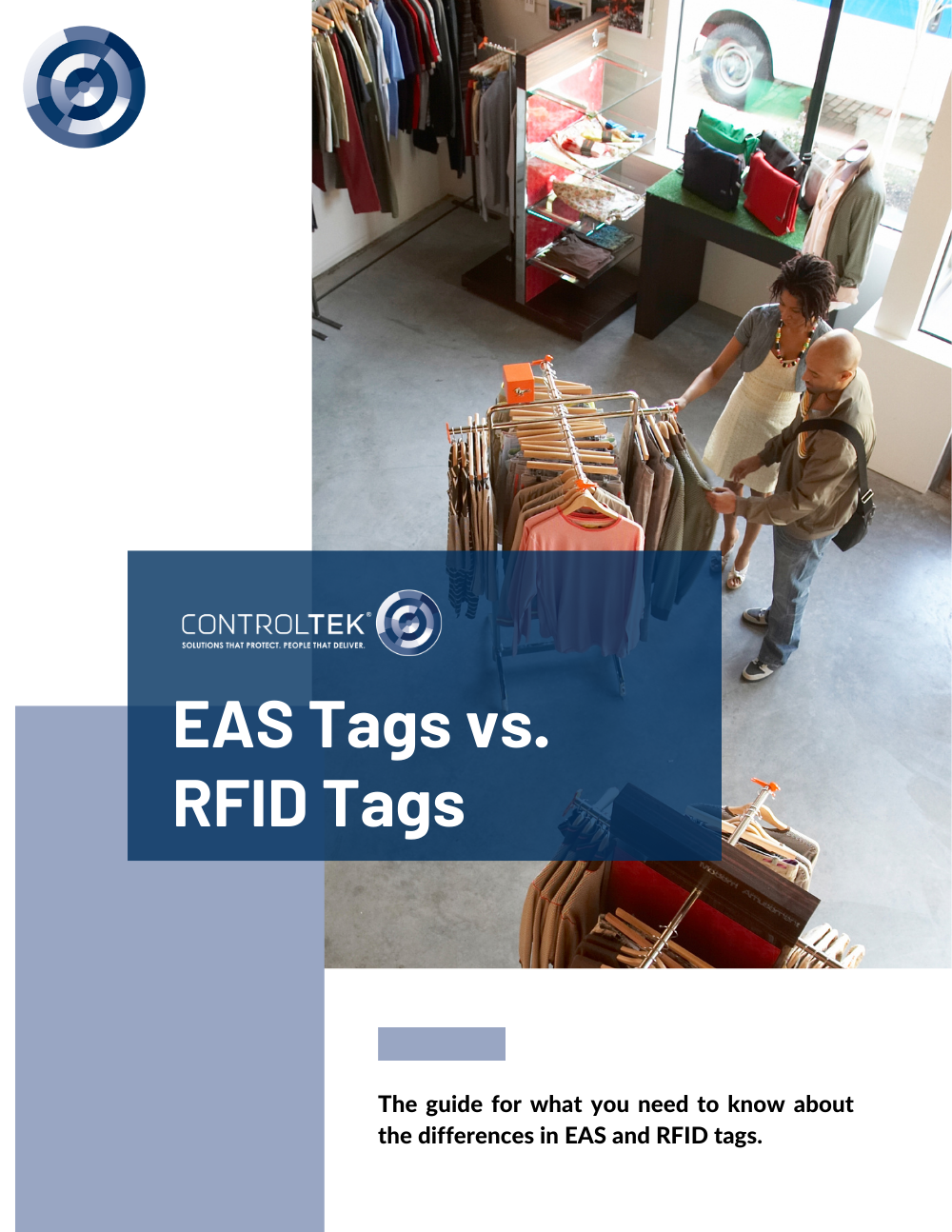 EAS Tags vs. RFID Tags
What You Need to Know About the Differences in EAS and RGID Tags
A successful retail security program leverages proven technology to reduce the risk of shoplifting and protect a retailer's bottom line. In this guide, we'll go over the most widely used technologies in retail loss prevention, their differences and which one might work best for you.