Catalogs
Protect your merchandise and fortify your business with CONTROLTEK's RF EAS Systems.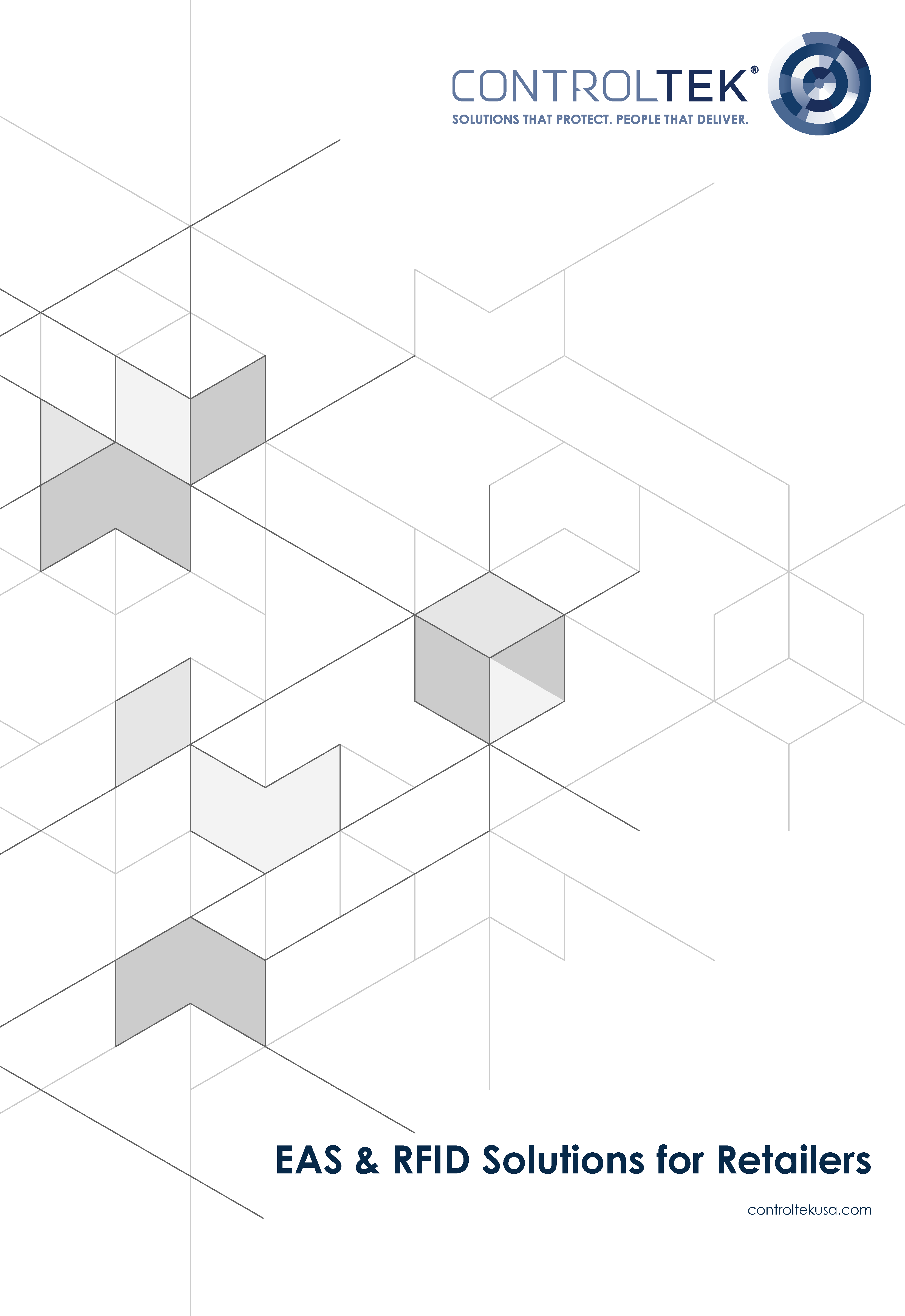 Product Protection and Visibility Solutions
For Retail Security
In retail, security is everything. Thankfully, CONTROLTEK offers a complete line of retail security solutions that bring performance in product protection, systems deployment, inventory control and much more. Whether it's RFID systems, GPS asset tracking, or any other aspect of retail security, our products make it easy to perfect your retail security program without breaking the bank.
Cash Security Solutions
For Financial, Cash-in-Transit, Retail and Government Organizations
When it comes to the security of a bank, there's no room for error. CONTROLTEK has been the market leader in cash transport, ATM supply, anti-theft, and other bank security supplies for more than 40 years, meaning each of our bank supplies is backed by a history of excellence you can count on. Download our newest catalog to browse the latest in high-tech bank security supplies today!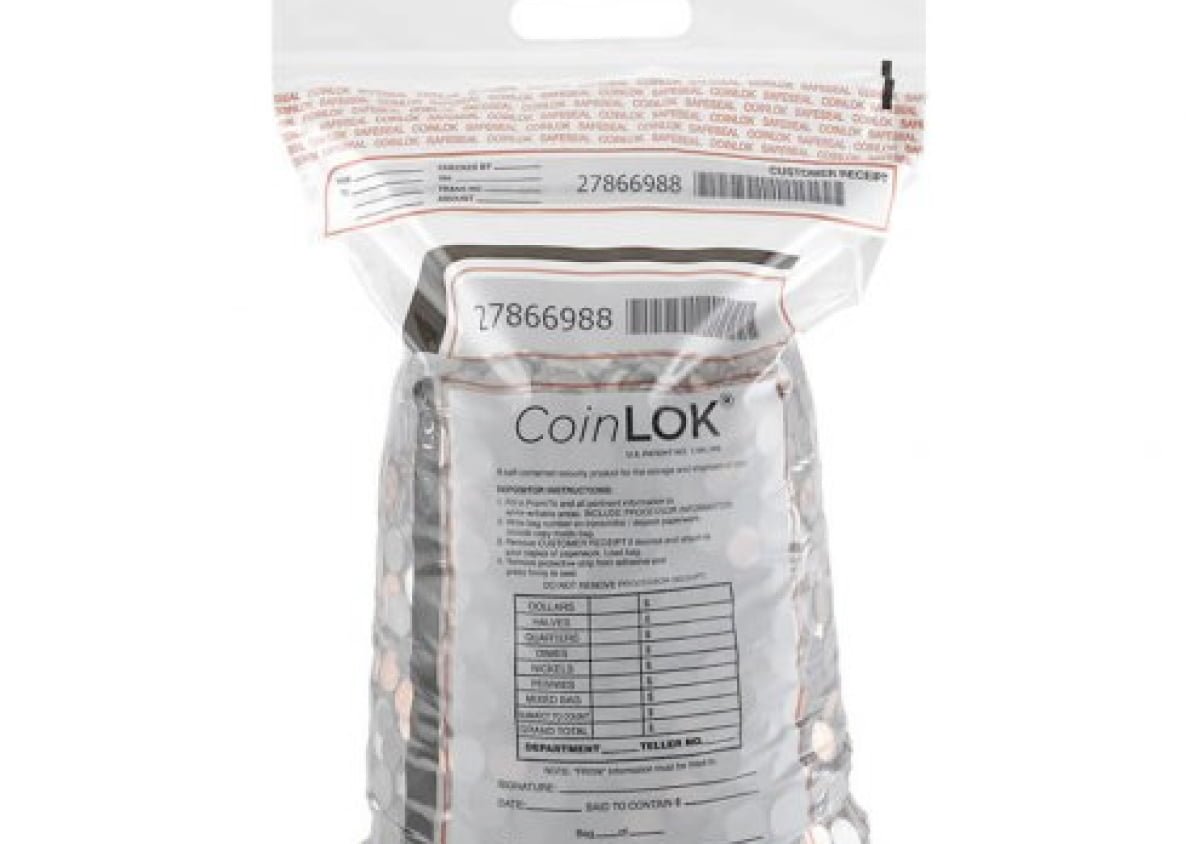 CoinLOK TM
Meets VPC (Vault Process Certification) standards for security and performance
Exceptionally strong construction that virtually eliminates breakage
Tamper-resistant closure with ultra-strong adhesive for security in transit
Reinforced die-cut handle with triple-ply film withstands 100 lbs. stretch test
Low slip surface for easy stacking
High visibility Fed-compliant barcodes for easy scanning
Large serial numbers for easy tracking via CCTV
Meets VPC (Vault Process Certification) standards for security and performance
Exceptionally strong construction that virtually eliminates breakage
Tamper-resistant closure with ultra-strong adhesive for security in transit
Reinforced die-cut handle with triple-ply film withstands 100 lbs. stretch test
Low slip surface for easy stacking
High visibility Fed-compliant barcodes for easy scanning
Large serial numbers for easy tracking via CCTV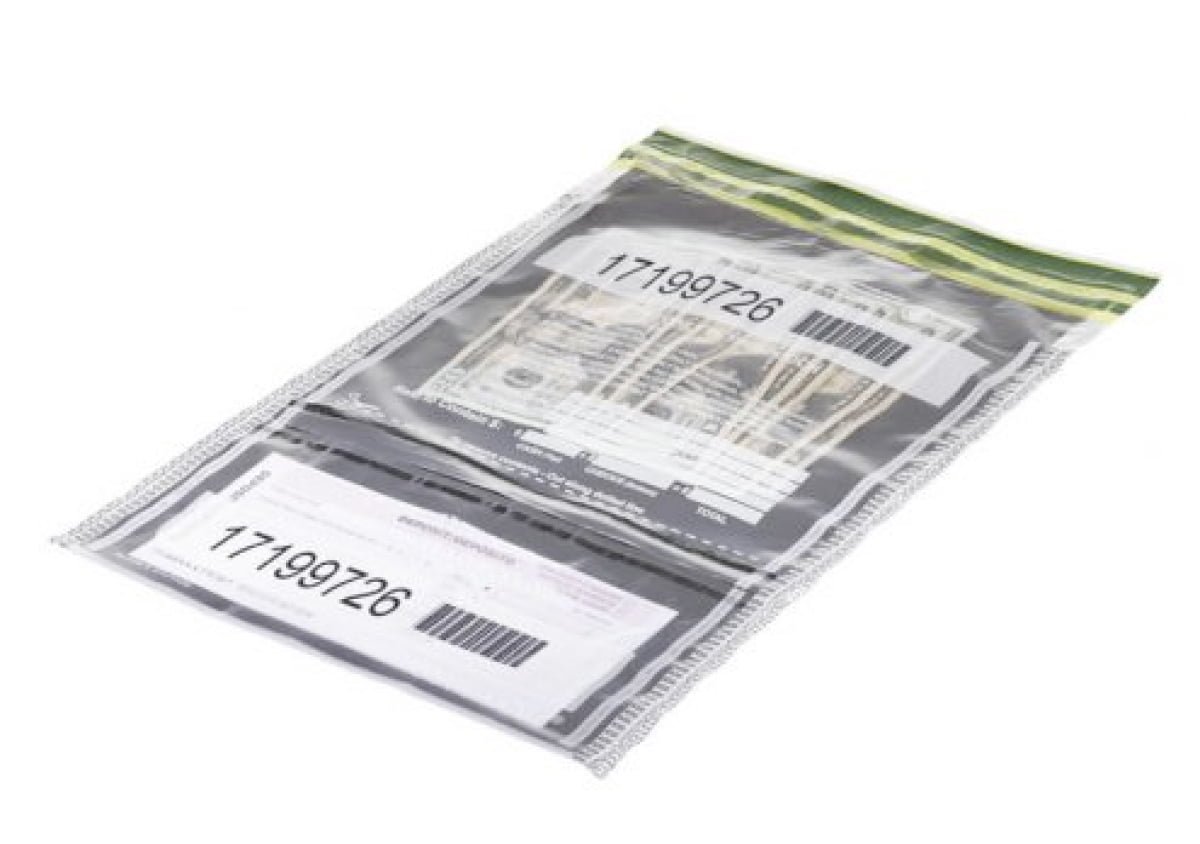 SafeLOK TM
Press2Lok closure – simply press to seal
High-visibility void message alerts you to tampering with cold or chemicals
Special thermochromic ink turns red when subjected to heat
Random printed line graphics prevent cut-and-replace tampering
Anti-static liner does not cling to hands and clothes, speeding up processing
Choice of high-performance white or clear film
Press2Lok closure – simply press to seal
High-visibility void message alerts you to tampering with cold or chemicals
Special thermochromic ink turns red when subjected to heat
Random printed line graphics prevent cut-and-replace tampering
Anti-static liner does not cling to hands and clothes, speeding up processing
Choice of high-performance white or clear film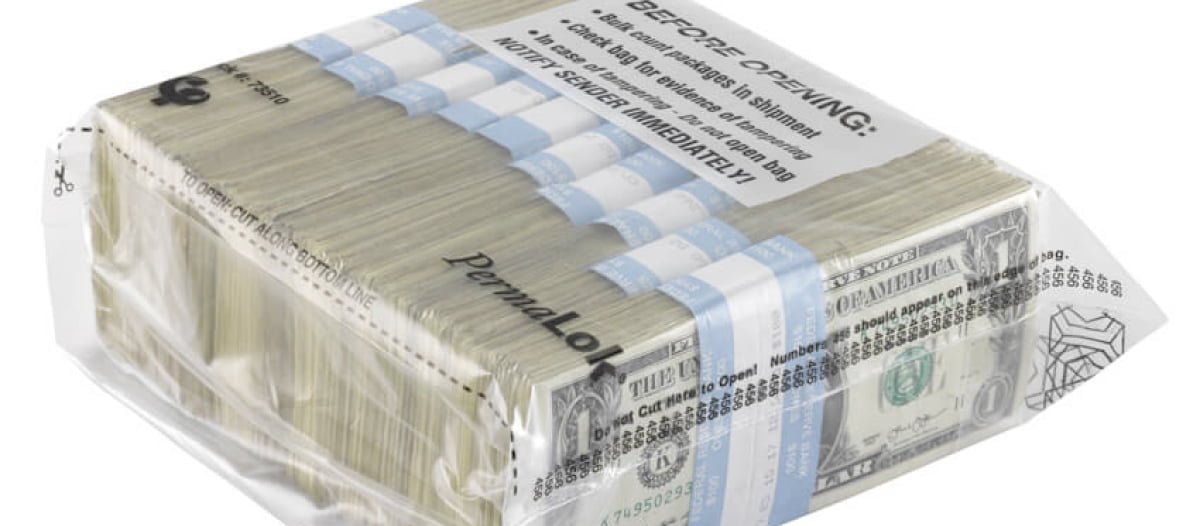 PermaLOK TM
Side-weld construction
Hot melt technology
Gusset or no gusset option
Cost effective and easy to use
High visibility void message reveals tampering attempts
Special thermochromic ink turns red when subjected to heat
Patented triple-seal closure with interior adhesive leaves no openings once sealed
Security micro perforation immediately reveals attempts to pull closure up
Anti-static liner does not cling to hands and clothes, speeding up processing
Aqua detect ink reveals exposure to fluids