(This article originally appeared in Loss Prevention Magazine)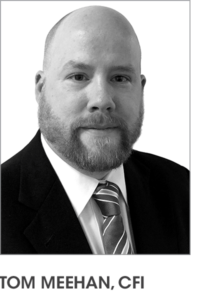 When planned, innovation is an essential part of the evolution of retail. But when innovation is forced on a retailer, it can be a toxic time burglar. In this article, I will review two types of forced innovation: "keeping up with the Joneses" and "can it be done?"
Do Customers Really Want It?
Have you ever been in a meeting where someone says, "Why don't we have self-checkout or mobile POS (point of sale)?" Sometimes, the pressures of Amazon and other more technologically advanced retailers force innovation. This is an example of keeping up with the Joneses. The other question I often hear is, "Can we track our customers in-store, or can't we use data to tackle our return problem? Others are doing it; I am sure we can too." This is an example of "can it be done" forced innovation.
One of the challenges with the "can it be done" question is that just about anything can be done. MIT has teleported grains of sand from one space to another. Rockets can be built and sent to the moon. Our cell phones have more computing power than the computer that ran Apollo 1. Virtually any retail demand could be accomplished with technology, provided you had unlimited money and resources. But no one has that. So the more important question than, "Can it be done?" is, "Why do we want to do it? Is it scalable? Will it enhance the customer experience? Will we earn more?"
A former retail colleague of mine shared with me his company's desire to implement self-checkout in an upscale environment. There were several obstacles before we even got to the technology challenges. First, the store physically was not built to accommodate more equipment, such as automatic removers for security EAS tags. Second, because it was an upscale specialty store, all of the locations were different. The wrap stands and fixtures were custom-built, making changes problematic. Third, the store staff was limited to three to four high-performing sales professionals who already had multiple systems to deal with.
The introduction of a new technology would require a lot of training and support. Fourth, their IT department was outsourced, and their call center was too. They had several projects going on.
Now, let's get into the technical obstacles. The first one had to do with network wiring and power: it just wasn't available, even if they could find an out-of-the-box solution for self-checkout, which was unlikely. The physical restrictions of the store design, power, and cabling were limiting. The next technical challenge was how associates would remove a sensor tag, provide the customer a bag, or assist the customer in a short time if a problem or question arose. I asked my former colleague, "So what did you do?" His answer was simple, "My CEO and my EVP told me to figure it out, so I did the best I could." When I asked how it went, he described a plethora of obstacles and problems. And in the end, the company changed direction and decided self-checkout wasn't a good idea for them.
Should it be a surprise that in an upscale environment that sells $5,000 handbags, the customers didn't want to use self-checkout? This real-life example shows just some of the challenges of forced innovation. Slightly less obvious are these additional risks: an exposure to higher shrink, lower morale, and a strain on IT resources. If your IT, LP, and sales teams are focused on the innovation forced on them, what are they missing? Servicing the customer could take a back seat.
But Amazon Is Doing It
If your CEO or senior leaders ask you to do something, you may not have an option but to do it in the end. In the past, I've been asked to do many things that I suspected wouldn't work or that would have enormous obstacles. I learned that it was okay to question the necessity of the project. Why are we trying this? Further, I would lay out a strategic plan with a timeline and a clear list of the risk to other projects. I also found that by putting a strategic plan together, looking at the true ROI, and documenting the risk, sometimes it would become very apparent that the request was either not scalable or too risky.
"But we have to do it—Amazon is doing it!" Some of the most common demands I hear are related to omni-channel: buy online, pick up in store, same-day delivery, and creating a fulfillment center in the back room. Isn't this a prime example of keeping up with the Joneses?
Imagine you're in a meeting and very excited to be there because you're sitting at a table with the top executives in your organization. Your company is a couple of years into its dot-com business, and it's growing at a faster rate than any of the other verticals. You are a retailer with an off-price presence, full-line stores, seasonal pop-ups, and other brands under a large corporation. In the meeting, a high-level executive says, "I think we need to start doing same-day delivery." Another high-level executive says, "I think we need to start doing buy online, pick up in store." Several other recommendations are brought up, all related to chasing Amazon or another competitor. All, at face value, sound simple but are very complex both technically and from a process standpoint.
In that meeting, if you were asked your opinion, what would it be? What are some concerns you could raise? For buy online, pick up in store, a few things come to mind. What are some of my direct competitors doing? Do they have exclusions on product categories or limits on quantities ordered? How will they handle returns? What are the chargebacks going to look like? These are just a few of the loss prevention risks.
In today's evolving world of retail, innovation is necessary for survival. Sometimes keeping up with the Joneses or forced innovation can be taking something someone did and making it better; other times, it could be simply about not falling behind. Forced innovation could also be taking something that was originally planned on a roadmap for the next year and just adjusting the timeline with a higher degree of urgency. Whichever of these situations you encounter, make sure you have a plan, assess risk, and look at the ROI. Ask the why question, and make sure the proposed project enhances the customer experience.
---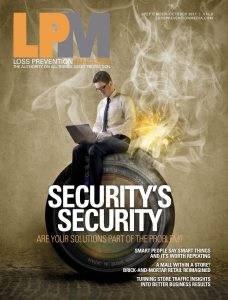 Tom's column regularly appears on every issue of LP Magazine. To subscribe to the printed version of the magazine and enjoy other great content visit losspreventionmedia.com