This interview originally appeared in Loss Prevention Magazine. Read the full article here.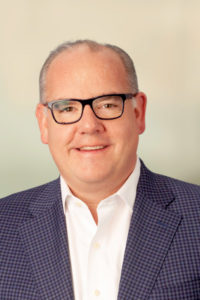 At the onset of the novel coronavirus pandemic, like most companies we approached it as we had approached past crises. Our preparedness and remote capabilities allowed us to provide uninterrupted, reliable, and responsive customer support. Our long-term relationships and constant communication with our supply chain partners allowed us to avoid disruptions. And our distribution centers, which are considered essential services, ensured employees followed safe and healthy measures while staying fully operational to deliver for our customers.
We quickly discovered this pandemic was unlike any other crisis any of us had experienced, and there was no playbook to navigate the unprecedented challenges. We stuck with the basics and focused on our core values. In everything we do at CONTROLTEK, we provide solutions that protect. We are the people that deliver, and our focus and commitment is devoted to our customers.
We kept business as usual delivering loss prevention solutions for our retail partners while also evaluating whether our customers needed different solutions to "protect" in this moment. The impact of this crisis increased the concern of protecting the health and safety of people, and we began to hear from our customers the need for personal protective equipment (PPE) such as hand sanitizer, masks, face shields, countertop shields, and gloves. We have provided essential security and operational supplies to our retail, banking, and logistics customers for many years. We were able to leverage our diverse supply chain to secure the vital PPE our customers were looking for from trusted sources. These relationships allowed us to also manage the costs as best we could with the current demand and deliver it very quickly for our customers.
We are extremely grateful for the partnerships that we have throughout the retail industry, and it has never been more important to us to provide our partners the support and solutions you need. We look forward to continuing to support those on frontlines in any way we can. As we begin to experience the new normal, we are here to collaborate and will continue to work diligently to offer resources, tools, and solutions to best support the retail industry.
---
This interview was featured in the May/June 2020 issue of Loss Prevention Magazine. To subscribe to the printed version of the magazine and enjoy other great content, visit losspreventionmedia.com.