In the world of manufacturing, teams are constantly looking for ways to improve productivity and efficiency within asset tracking. Realizing this evolving need, CONTROLTEK has proven itself to be the best company offering RFID asset tracking solutions designed to improve productivity and increase efficiency in the warehouse. From software to RFID tags, there are several ways radio frequency identification technology can be used to help warehouse management teams enhance their asset tracking abilities.
RFID Labels for Asset Tracking Allows Better Real-Time Visibility
In manufacturing, IT decision makers will invest in RFID labels and software to improve the real-time visibility of all assets on the production floor such as chemicals, equipment, and valuable tools. This person is usually responsible for knowing where all assets are, at any given time, and must be able to locate them at any given moment when requests are made. RFID asset tracking for manufacturing gives these individuals a 360-degree vista of all assets, which ultimately enables lower downtimes and improved efficiency in staying abreast to calibration.
CONTROLTEK's RFID labels are critical components used to optimize asset tracking and logistics systems in manufacturing operations. This RFID solution helps to garner flawless traceability and minimize losses, while improving processing speed and stock management. RFID labels also improve data collection accuracy and speed, making asset tracking highly cost-effective while improving accuracy.
Why Manufacturers Invest in RFID Asset Tracking Solutions Over Other Options
Locating and managing critical assets is a primary challenge for most manufacturers. The time it takes to search for specific equipment can create costly delays and down time that effectively causes companies to hemorrhage money. Failure to create the best asset tracking solution can also lead to missed deadlines, wasted labor, and damage relationships with customers and investors. Traditionally, companies have attempted to ameliorate this problem by using serial numbers and spreadsheets. However, this method requires a great degree of manual labor, and the process creates the perfect breeding ground for human error. Once manufacturers learn about the value of RFID asset tracking solutions and see how radio frequency identification technology can automatically track assets in real time, the value of this investment is crystal clear.
How do RFID Labels for Asset Tracking Work?
An RFID tracking system designed for manufacturers uses electromagnetic fields to transmit data to a reader from an RFID label. Whether we are referencing equipment in a multi-story building, or equipment on the parts production floor, RFID solutions offer completely accurate, real-time tracking data for mobile and fixed assets.
Are RFID Tags Ever Used for Assets Tracking?
While RFID labels are more commonly used for asset tracking solutions, RFID tags are used in some cases. Just be sure to call CONTROLTEK to get a clear understanding of the best solution to meet your asset tracking needs. RFID tags can be active or passive, and the type you opt for will be predicated on the goals you want to accomplish and the type of capabilities you want to have.
Passive RFID tags are typically less expensive and smaller than active tags, and their read range tends to be shorter. These RFID tags contain no power on their own but work by the radio frequency energy that's transmitted from RFID antennas or readers. The signal then powers the tag and bounces the energy back to the reader. Some manufacturers will use these because they offer the kind of flexibility and cost-effectiveness they are looking for, and in some cases, workers will embed them to a broader range of assets. UHF (ultra-high frequency) passive tags are almost always used for item-level tracking, so this solution is specific.
RFID Solutions can Track Many Assets Across Multiple Locations, or Monitor Limited High-Value Assets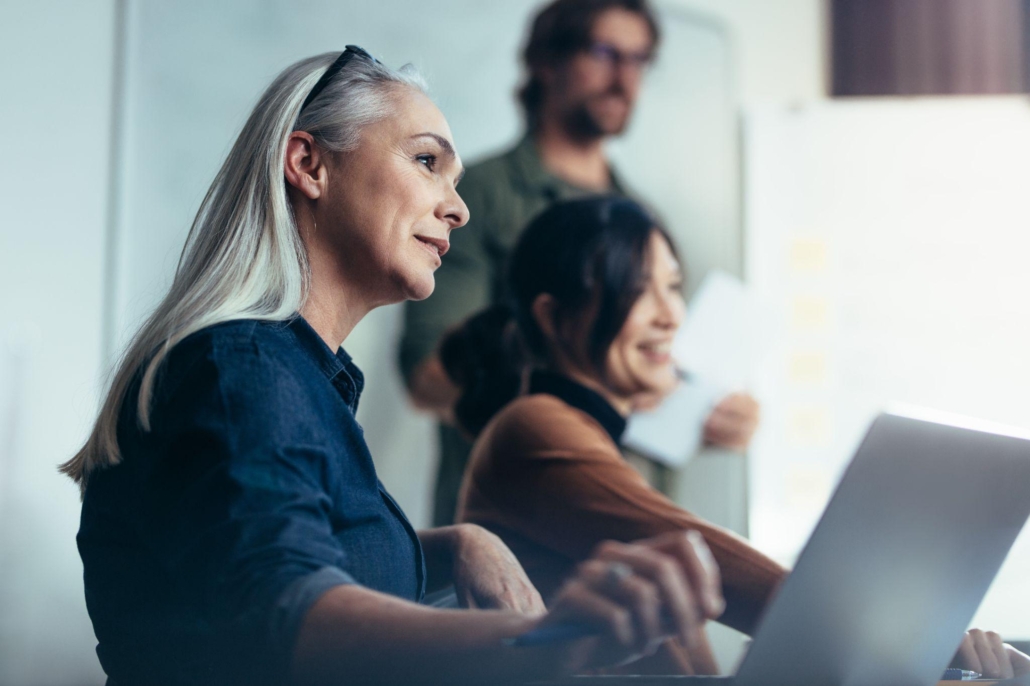 Regardless as to whether you want the ability to quickly and efficiently track multiple assets across a wide range of locations or oversee the tracking of a select group of high-value assets in a specific location, CONTROLTEK offers the right RFID solution for asset tracking to meet your needs. These solutions are designed to give trams location accuracy and data on inventory shrinkage regardless of the asset type or environment. CONTROLTEK offers manufacturers real-time visibility and actionable data on processes, people and equipment while providing ample flexibility on when, where, what and how your assets are managed which in turn enables leadership to establish policies to track movement in and out of warehouse locations.
Call CONTROLTEK to Learn About the Best RFID Asset Tracking Solutions for Manufacturing
Call our expert team at CONTROLTEK, and once we learn more about your operations, goals, and needs, we will present you with the best RFID solution for assets tracking that will help you improve efficiency, save funds on manpower and time spent, and increase the speed of your deliverables. Now is the time to abandon old practices and embrace RFID technology for asset tracking during a time when improving the efficiency of tasks that can otherwise be automated is critical for your success.