OMNI Systems
The most versatile electronic article surveillance sytsem in retail. CONTROLTEK's OMNI systems combine AM and RF technology to provide a system that provide stores premium protection for all their merchandise.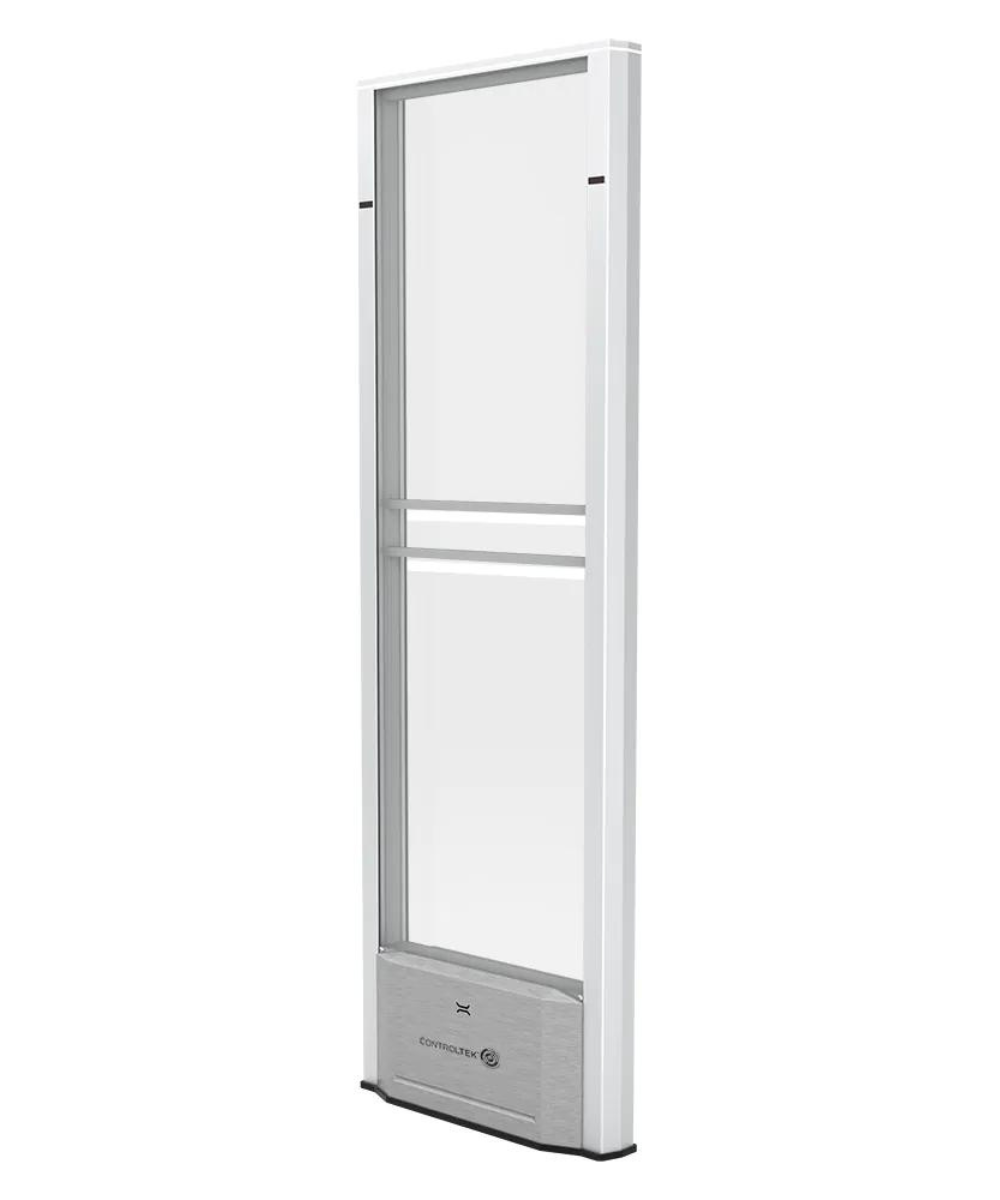 OMNI SAM+RF
One System. All Technologies. Any Tag.
State-of-the-art AM and RF Technologies combined in one platform with ability to upgrade to RFID
Equal high detection rate on both AM and RF technology hard and soft tags
Allows you to use both AM tags and RF tags to ensure you have the best tag options to protect your assets
Custom designed and manufactured in Europe utilizing high quality materials
Easy to use dashboard for on-site management
Quick and simple synchronization and tuning
Remote maintenance and adjustment over IP
Multimode transmitter synchronization with Sync-on-command
Multiple band tuning capability
Optional IR managed internal people counter
Dual relay alarm outputs for external triggering
Network connection and I/O port for connecting to surveillance video or other LP systems.
5 year warranty option: 2 years parts and labor + 3 additional years on parts only (w/ remote connectivity).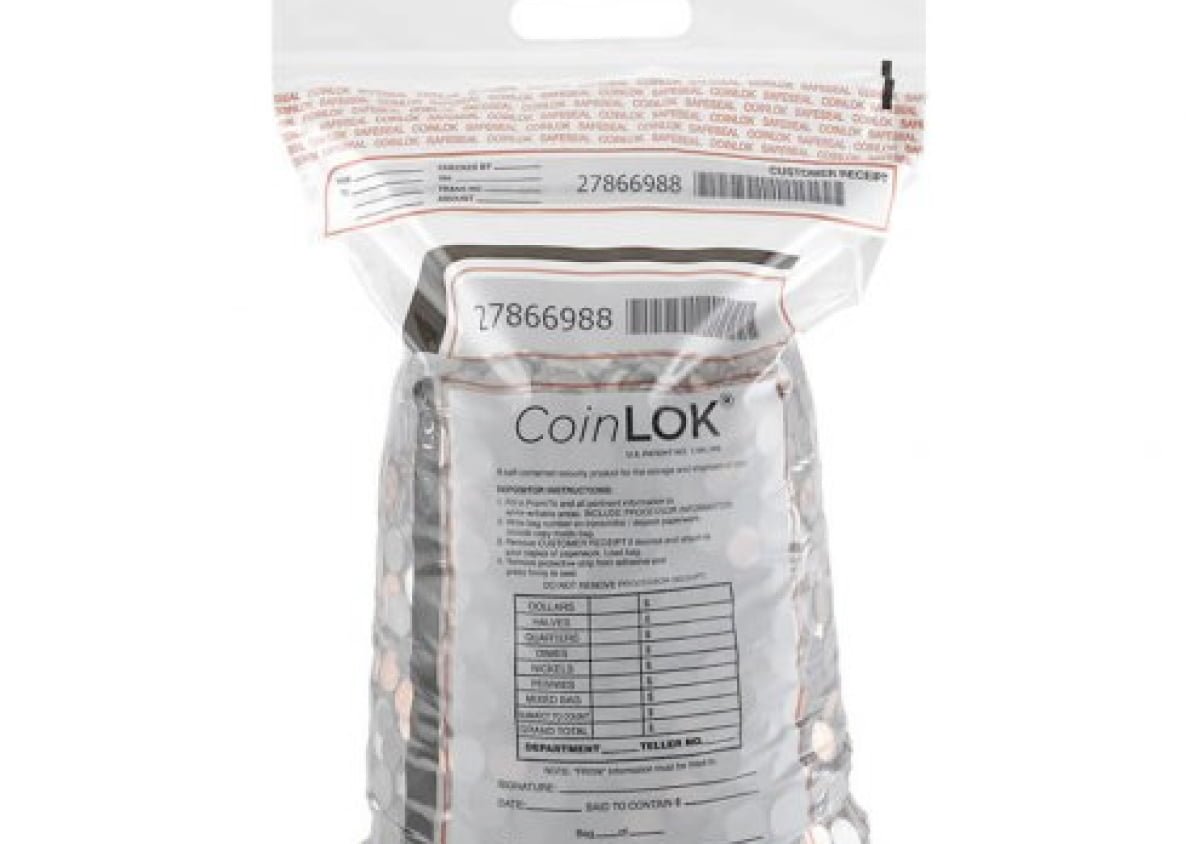 CoinLOK TM
Meets VPC (Vault Process Certification) standards for security and performance
Exceptionally strong construction that virtually eliminates breakage
Tamper-resistant closure with ultra-strong adhesive for security in transit
Reinforced die-cut handle with triple-ply film withstands 100 lbs. stretch test
Low slip surface for easy stacking
High visibility Fed-compliant barcodes for easy scanning
Large serial numbers for easy tracking via CCTV
Meets VPC (Vault Process Certification) standards for security and performance
Exceptionally strong construction that virtually eliminates breakage
Tamper-resistant closure with ultra-strong adhesive for security in transit
Reinforced die-cut handle with triple-ply film withstands 100 lbs. stretch test
Low slip surface for easy stacking
High visibility Fed-compliant barcodes for easy scanning
Large serial numbers for easy tracking via CCTV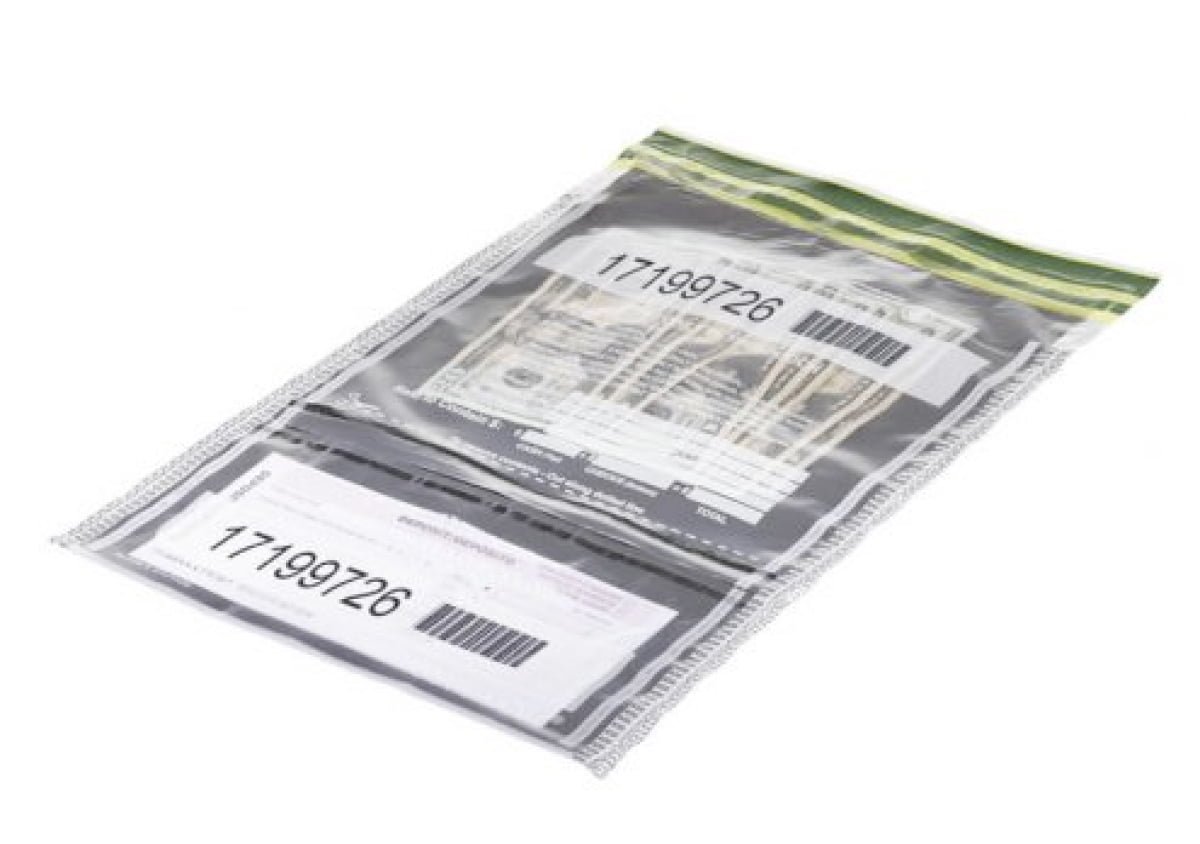 SafeLOK TM
Press2Lok closure – simply press to seal
High-visibility void message alerts you to tampering with cold or chemicals
Special thermochromic ink turns red when subjected to heat
Random printed line graphics prevent cut-and-replace tampering
Anti-static liner does not cling to hands and clothes, speeding up processing
Choice of high-performance white or clear film
Press2Lok closure – simply press to seal
High-visibility void message alerts you to tampering with cold or chemicals
Special thermochromic ink turns red when subjected to heat
Random printed line graphics prevent cut-and-replace tampering
Anti-static liner does not cling to hands and clothes, speeding up processing
Choice of high-performance white or clear film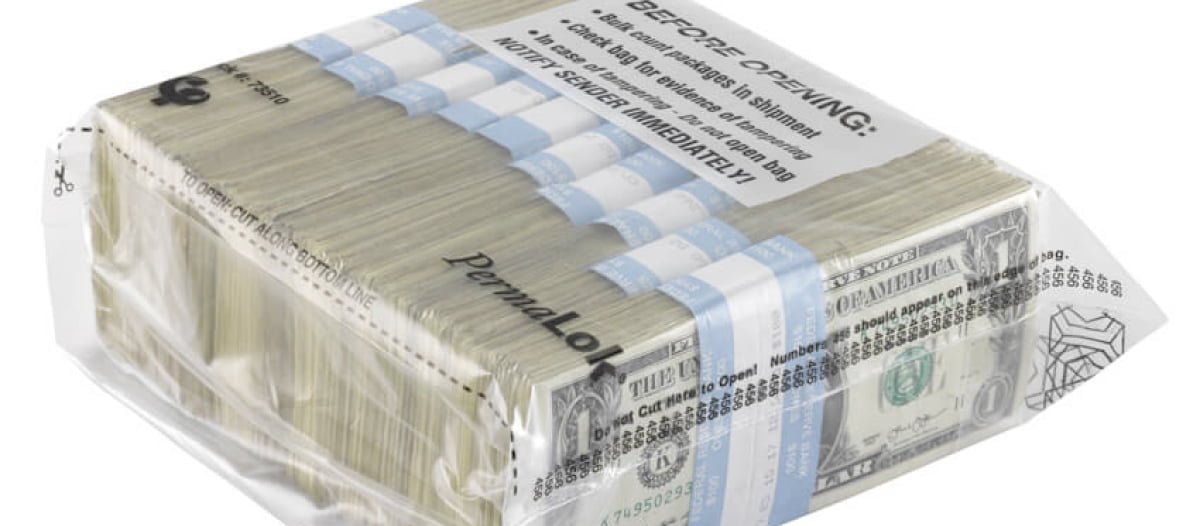 PermaLOK TM
Side-weld construction
Hot melt technology
Gusset or no gusset option
Cost effective and easy to use
High visibility void message reveals tampering attempts
Special thermochromic ink turns red when subjected to heat
Patented triple-seal closure with interior adhesive leaves no openings once sealed
Security micro perforation immediately reveals attempts to pull closure up
Anti-static liner does not cling to hands and clothes, speeding up processing
Aqua detect ink reveals exposure to fluids